Recent Blog Posts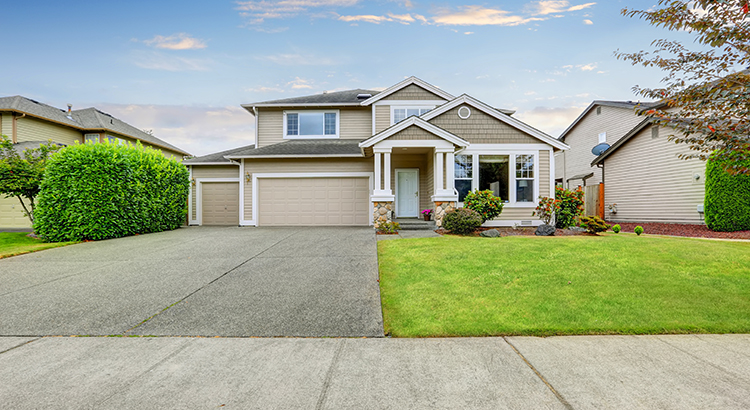 If you're thinking about buying a home, you want to know the decision will be a good one. And for many, that means thinking about what home prices are projected to do in the coming years and how that could impact your investment.
This year, we aren't seeing home prices fall dramatically. As the year goes on, however, some markets may go up in value while others may lose value. That's why it's helpful to keep the long-term view in mind. Experts project a return to a steadier rate of price appreciation in the years that follow.
Home Price Appreciation in the Years Ahead
Over 100 economists, investment strategists, and housing market analysts were polled by Pulsenomics in their latest quarterly Home Price Expectation Survey (HPES). The report indicates what they believe will happen with home prices over the next five years. As the graph below shows, after mild depreciation this year, these experts forecast home prices will return to more normal levels of appreciation through 2027.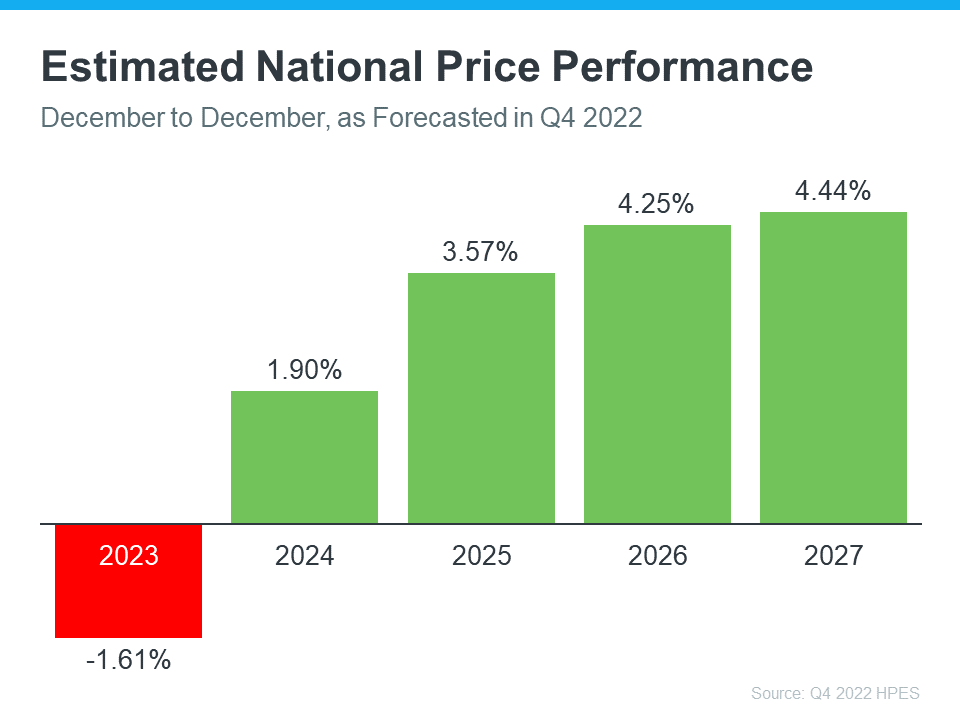 The big takeaway is experts aren't forecasting a drastic fall in home prices nationally, even though some markets will see home price appreciation while others may depreciate. And when they look further out, they see steady price appreciation in the long run. That's a great example of why homeownership wins over time.
What Does This Mean for You?
Once you buy a home, price appreciation raises your home's value, and that grows your household wealth. Here's how a typical home's value could change over the next few years using the expert price appreciation projections from the survey mentioned above (see graph below):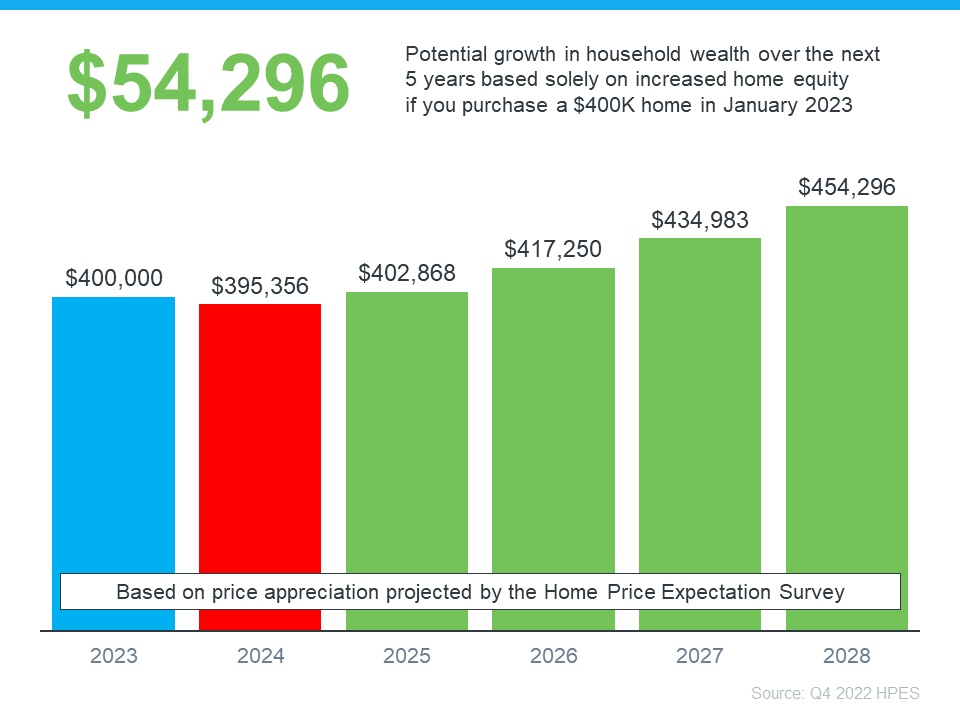 In this example, if you bought a $400,000 home at the beginning of this year and factor in the forecast from the HPES, you could accumulate over $54,000 in household wealth over the next five years. So, if you're wondering if buying a home is a sound decision, keep in mind what a strong wealth-building tool it is long term.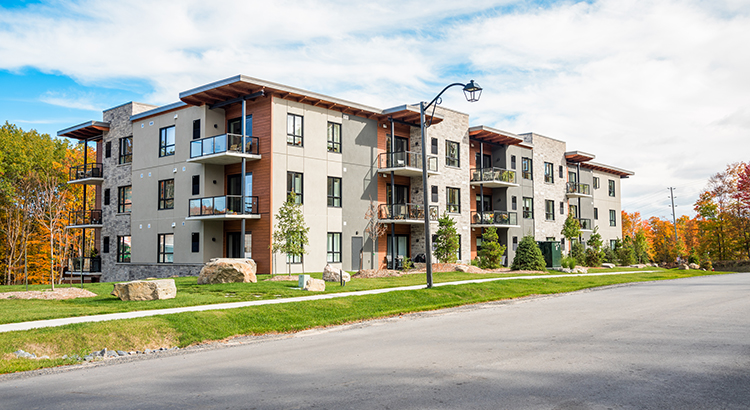 Are you having trouble finding a home that fits your needs and your budget? If so, you should know there's an option worth considering – condominiums, also known as condos. According to Bankrate:
"A condo can be a more affordable entry point to homeownership than a single-family home. And as a homeowner, you'll build equity over time and have access to tax benefits that a renter wouldn't."
That's why expanding your search to include additional housing types, like condominiums, could help you accomplish your homeownership goals this spring, especially if you can be flexible about the space you need. Condos are typically smaller than a single-family home, but that's part of what can make them more budget-friendly (see graph below):
In addition to providing more options in your home search and possibly your price point, there are several other benefits to condo living. They tend to require less upkeep and lower maintenance – and that can give you more time to spend doing the things you enjoy. Plus, since many condos are in or near city centers, they offer the added benefit of being in close proximity to work and leisure.
Remember, your first home doesn't have to be your forever home. The important thing is to get your foot in the door as a homeowner so you can start building wealth in the form of home equity. In time, the equity you develop can fuel a future purchase if your needs change.
Ultimately, owning and living in a condo can be a lifestyle choice. And if that appeals to you, they could provide the added options you need in today's market.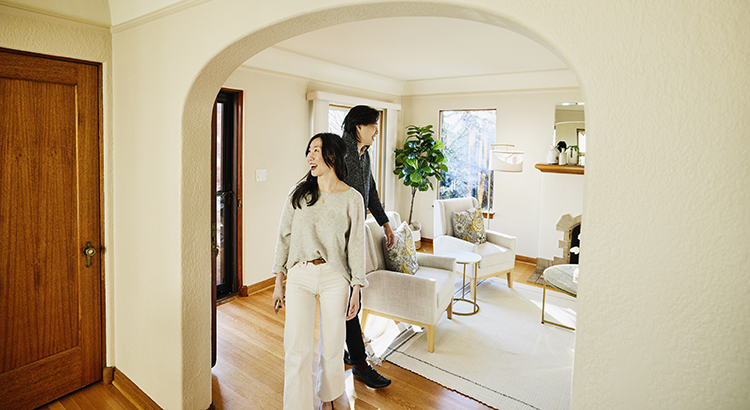 Once you've made the decision to sell your house and have hired a real estate agent to help, they'll ask how much access to your home you want to give potential buyers. Your answer matters more now than it did in recent years. Here's why.
At the height of the buying frenzy seen during the pandemic, there was a rise in the number of homebuyers who put offers on houses sight unseen. That happened for three reasons:
Extremely low housing inventory
A lot of competition from other buyers wanting to take advantage of historically low mortgage rates
And general wariness of in-person home tours during a pandemic
Today, the market's changing, and buyers can usually be more selective and take more time to explore their options.
So, in order to show your house and sell it efficiently, you'll want to provide buyers with as much access as you can. Before letting your agent know what works for you, consider these five levels of access you can provide. They're ordered from most convenient for a buyer to least convenient. Remember, your agent will be better able to sell your house if you provide as much access to buyers as possible.
Lockbox on the Door – This allows buyers the ability to see the home as soon as they are aware of the listing or at their convenience.
Providing a Key to the Home – This would require an agent to stop by an office to pick up the key, which is still pretty convenient for a buyer.
Open Access with a Phone Call – This means you allow a showing with just a phone call's notice.
By Appointment Only – For example, you might want your agent to set up a showing at a particular time and give you advance notice. That way you can prepare the house and be sure you have somewhere else you can go in the meantime.
Limited Access – This might mean you're only willing to have your house available on certain days or at certain times of day. In general, this is the most difficult and least flexible way to show your house to potential buyers.
As today's housing market changes, be sure to work with your local agent to give buyers as much access as you can to your house when you sell.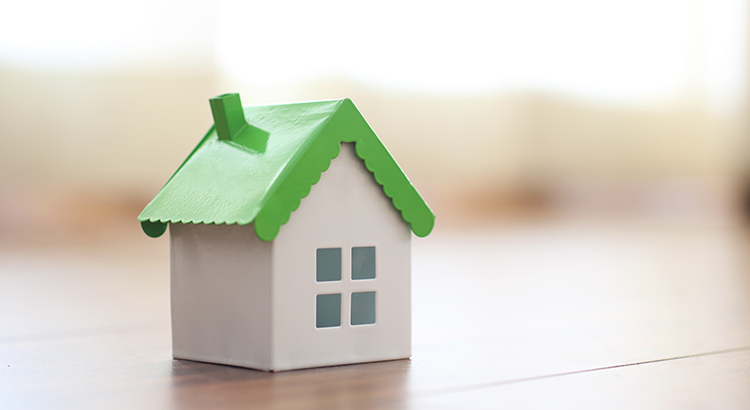 Over the past year, home prices have been a widely debated topic. Some have said we'll see a massive drop in prices and that this could be a repeat of 2008 – which hasn't happened. Others have forecasted a real estate market that could see slight appreciation or depreciation depending on the area of the country. And as we get closer to the spring real estate market, experts are continuing to forecast what they believe will happen with home prices this year and beyond.
Selma Hepp, Chief Economist at CoreLogic, says:
"While 2023 kicked off on a more optimistic note for the U.S. housing market, recent mortgage rate volatility highlights how much uncertainty remains. Nevertheless, the continued shortage of for-sale homes is likely to keep price declines modest, which are projected to top out at 3% peak to trough."
Additionally, every quarter, Pulsenomics surveys a panel of over 100 economists, investment strategists, and housing market analysts regarding their five-year expectations for future home prices in the United States. Here's what they said most recently: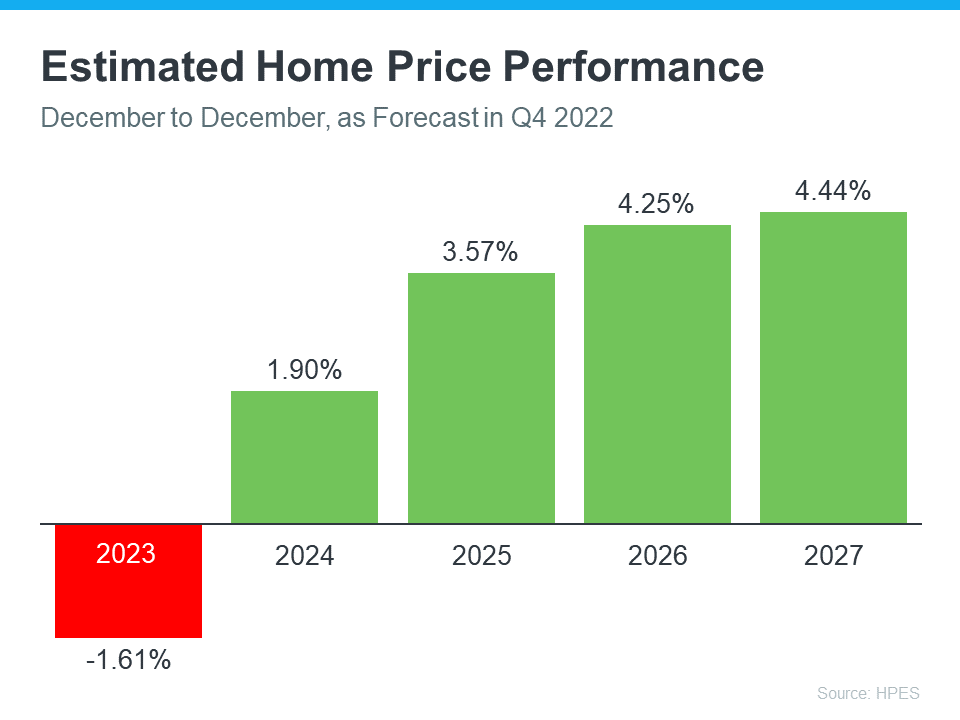 So, given this information and what experts are saying about home prices, the question you might be asking is: should I buy a home this spring? Here are three reasons you should consider making a move:
Buying a home helps you escape the cycle of rising rents. Over the past several decades, the median price of rent has risen consistently. The bottom line is, rent is going up.
Homeownership is a hedge against inflation. A key advantage of homeownership is that it's one of the best hedges against inflation. When you buy a home with a fixed-rate mortgage, you secure your housing payment, so it won't go up like it would if you rent.
Homeownership is a powerful wealth-building tool. The average net worth of a homeowner is $255,000 compared to $6,300 for a renter.
Experts are projecting slight price depreciation in the housing market this year, followed by steady appreciation. Given that, you may be wondering if you should move ahead with buying a home this spring. The decision to purchase a home is best made when you do it knowing all the facts and have an expert on your side.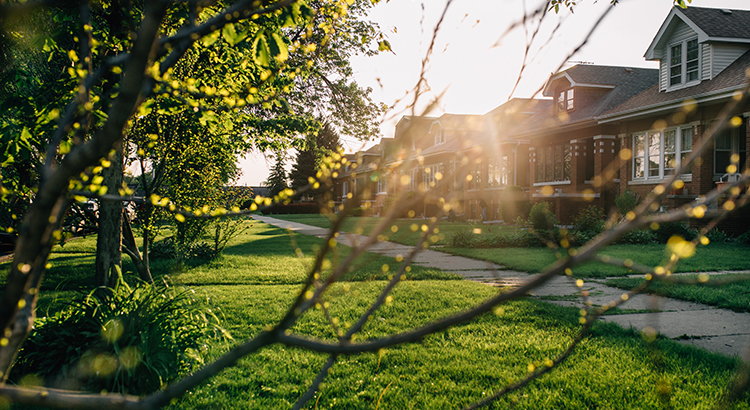 Though the housing market is no longer experiencing the frenzy of a year ago, buyers are showing their interest in purchasing a home. According to U.S. News:
"Housing markets have cooled slightly, but demand hasn't disappeared, and in many places remains strong largely due to the shortage of homes on the market."
That activity can be seen in the latest ShowingTime Showing Index, which is a measure of buyers actively touring available homes (see graph below):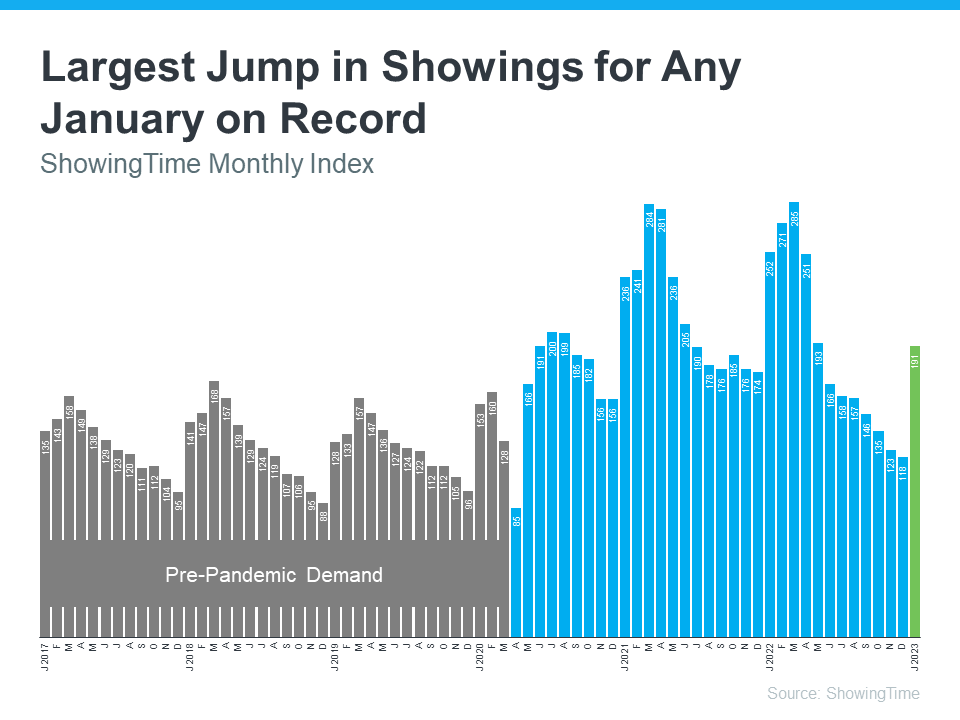 The 62% jump in showings from December to January is one of the largest on record. There were also more showings in January than in any other month since last May. As you can see in the graph, it's normal for showings to increase early in the year, but the jump this January was larger than usual, and a lot of that has to do with mortgage rates. Michael Lane, VP of Sales and Industry at ShowingTime+, explains:
"It's typical to see a seasonal increase in home showings in January as buyers get ready for the spring market, but a larger increase than any January before after last year's rapid cooldown is significant. Mortgage rate activity this spring will play a big role in sales activity, but January's home showings are a positive sign that buyers are getting back out there . . ."
It's important to note that mortgage rates hovered in the low 6% range in January, which played a role in the high number of showings. What does this mean? When mortgage rates eased, buyer interest climbed. The jump in home showings early this year makes one thing clear – while rates may be volatile right now, there are interested buyers out there, and when mortgage rates are favorable, they're ready to make their move.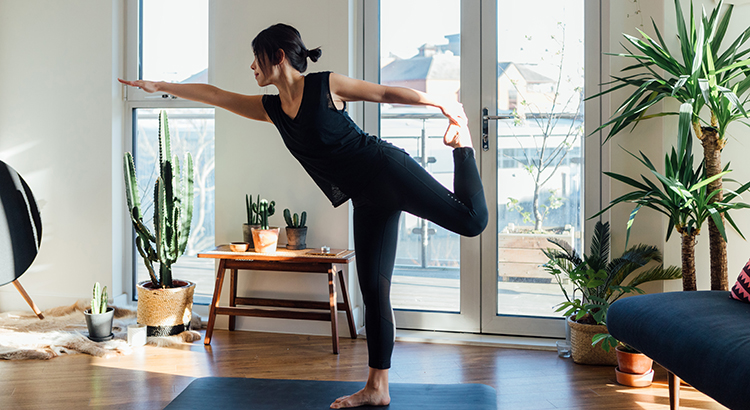 Though there are more homes for sale now than there were at this time last year, there's still an undersupply with fewer houses available than in more normal, pre-pandemic years. The Monthly Housing Market Trends Report from realtor.com puts it this way:
"While the number of homes for sale is increasing, it is still 43.2% lower than it was before the pandemic in 2017 to 2019. This means that there are still fewer homes available to buy on a typical day than there were a few years ago."
The current housing shortage has an impact on how you search for a home this spring. With limited options on the market, buyers who consider what's a necessity versus what's a nice-to-have will be more successful in their home search.
The first step? Get pre-approved for a mortgage. Pre-approval helps you better understand what you can borrow for your home loan, and that plays an important role in how you'll put your list together. After all, you don't want to fall in love with a home that's out of reach. Once you have a good grasp on your budget, the best way to prioritize all the features you want and need in a home is to put together a list.
Here's a great way to think about them before you begin:
Must-Haves – If a house doesn't have these features, it won't work for you and your lifestyle.
Nice-To-Haves – These are features you'd love to have but can live without. Nice-to-haves aren't dealbreakers, but if you find a home that hits all the must-haves and some of the these, it's a contender.
Dream State – This is where you can really think big. Again, these aren't features you'll need, but if you find a home in your budget that has all the must-haves, most of the nice-to-haves, and any of these, it's a clear winner.
Finally, once you've created your list and categorized it in a way that works for you, discuss it with your real estate agent. They'll be able to help you refine the list further, coach you through the best ways to stick to it and find a home in your area that meets your needs.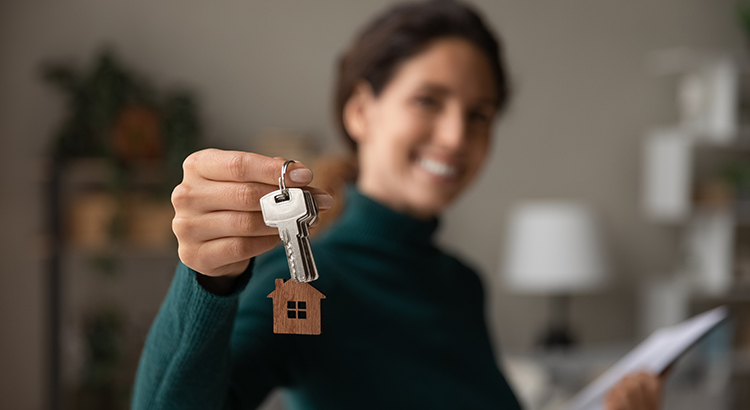 The housing market has been going through shifts lately. That's why it's so important to work with an industry professional who can be your guide throughout the process.
A real estate expert uses their knowledge of what's really happening with home prices, housing supply, expert projections, and more to give you the best advice. Someone who can provide clarity like that is critical right now. Jay Thompson, Real Estate Industry Consultant, explains:
"Housing market headlines are everywhere. Many are quite sensational, ending with exclamation points or predicting impending doom for the industry. Clickbait, the sensationalizing of headlines and content, has been an issue since the dawn of the internet, and housing news is not immune to it."
Unfortunately, when information in the media isn't clear, it can generate a lot of fear and uncertainty in the market. As Jason Lewris, Co-Founder and Chief Data Officer at Parcl, says:
"In the absence of trustworthy, up-to-date information, real estate decisions are increasingly being driven by fear, uncertainty, and doubt."
But it doesn't have to be that way. Buying a home is a big decision, and it should be one you feel confident making. You can lean on an expert to help you separate fact from fiction and get the answers you need.
The right agent can help you understand what's happening at the national and local levels, and they can debunk headlines using data you can trust. Experts have in-depth knowledge of the industry and can provide context, so you know how current trends compare to the normal ebbs and flows in the industry, historical data, and more.
Then, to make sure you have the full picture, an agent can tell you if your local area is following the national trend or if they're seeing something different in your market. Together, you can use all that information to make the best possible decision.
After all, making a move is a potentially life-changing milestone. It should be something you feel ready for and excited about. And that's where a trusted expert comes in.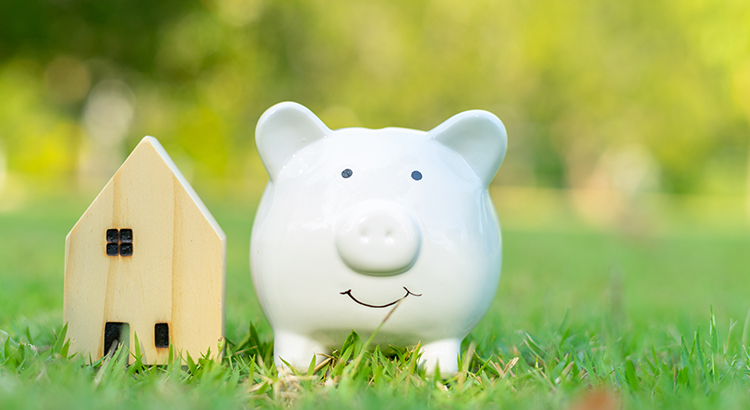 One of the benefits of being a homeowner is that you build equity over time. By selling your house, that equity can be used toward purchasing your next home. But before you can put it to use, you should understand exactly what equity is and how it grows. Bankrate explains it like this:
"Home equity is the portion of your home you've paid off – in other words, your stake in the property as opposed to the lender's. In practical terms, home equity is the appraised value of your home minus any outstanding mortgage and loan balances."
Majority of Americans Have a Large Amount of Equity
If you've owned your home for a while, you've likely built up some equity – and you may not even realize how much. Based on data from the U.S. Census Bureau and ATTOM, the majority of Americans have a substantial amount of equity right now (see graph below):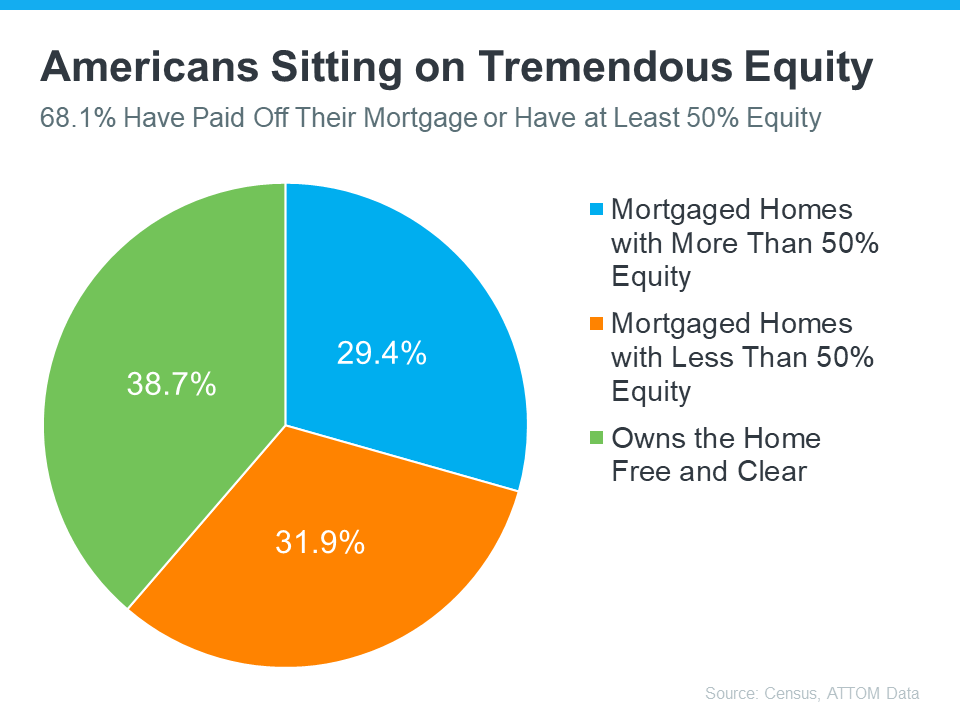 And having such large amounts of equity is a benefit to homeowners in more ways than one. Rick Sharga, Executive Vice President of Market Intelligence at ATTOM, explains:
"Record levels of home equity provide security for millions of families, and minimize the chance of another housing market crash like the one we saw in 2008."
Over time, your home equity grows. In addition to providing financial stability while you own your house, when you're ready to sell it, that money could go a long way toward paying for your next home.